Christmas Blessings from Sophia and Hilde
Christmas Blessings from Sophia and Hilde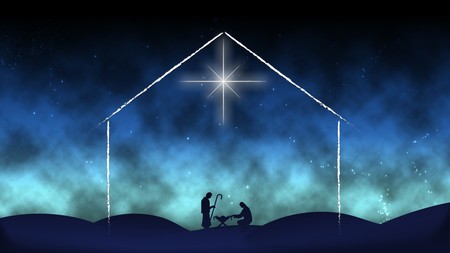 As we make our way past the darkest night of the year, we come together to celebrate the Light that is born in our hearts and in the world each year.
In the biblical account of the birth of Jesus, God came near as angels sang and shepherds wondered. God comes near each time we hear and live the story again. When we are open to hearing the story anew, we open to the mystery of Christmas.
It doesn't really matter what particular details of the story we believe or what we hold as metaphorical pointers to truth. Christmas is about leaning into the heart of God and being open to letting love transform us. The Christmas message of kindness and justice is for All. And All Means All!
Hope breaks in at Christmas, again and again, to remind us that the child Jesus, born in a simple stable, reveals the holy yearning of God to be in relationship with all of creation. God seeks to be known. In Jesus we see the very heart of God.
Take time this Christmas season, to still your soul and rest in God. In that stillness, breathe in and breathe out, and lean into God's infinite love. God will meet you right where you are, and life and hope will blossom.
And, if you can… find a few moments to do something kind for another person. It always warms the heart.
Merry Christmas and deep joy,
Sophia and Hilde
Rudolph Steiner, Christmas 1923
At the turning-point of time,
The Spirit-Light of the world
entered the stream of earthly evolution.
Darkness of night had held its sway;
Day-radiant Light poured into the souls of all,
Light that gave warmth to simple shepherds' hearts,
Light that enlightened the wise heads of kings.
O Light Divine! O Sun of Christ!
warm our hearts,
enlighten our heads,
that good may become
what from our hearts we would found
and from our heads direct
with single purpose.
Ministry Worship