Youth Ministry in October
Youth Ministry in October
October 5, 2017

Jovana Ivanovic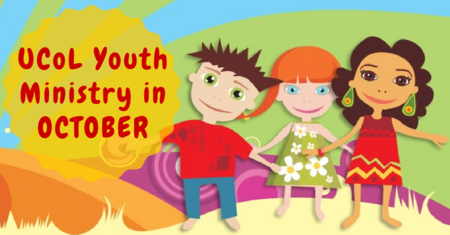 The United Churches of Langley youth ministry leaders are planning several exciting activities for youth this month:
Friday, October 13 All Youth Dingbat Dinner & bake sale cookie baking
Sunday, October 15 Senior Youth JAM
Friday, October 20 Senior Youth Haunted House at Potters
Friday, October 27 Junior Youth In-House Halloween Event
Sunday, October 29 Senior Youth JAM
On October 15 youth will be holding a bake sale fundraiser at the church after worship, to raise money for our youth fund. This fund helps support our youth who would like to go to Evolve – 2017!
What is Evolve? Evolve is a gathering of United Church youth, young adults and their leaders. It is taking place November 10—13, 2017, at Stillwood Conference Centre, Cultus Lake. Cost is $318, which includes transportation, 3 nights accommodation, 9 incredible meals and all programme and leadership costs. Please visit http://www.evolveucc.ca/ for details.
Contact Sophia Ducey ASAP if you want to apply for bursary support from UCoL, Fraser Presbytery or BC Conference. Some of our youth have attended this event in the past and this year we are hoping more youth will go this year!