Saturday, March 23, 2019
10:00 am - 1:30 pm
Murrayville Site - 21562 Old Yale Rd., Langley
This event has already occurred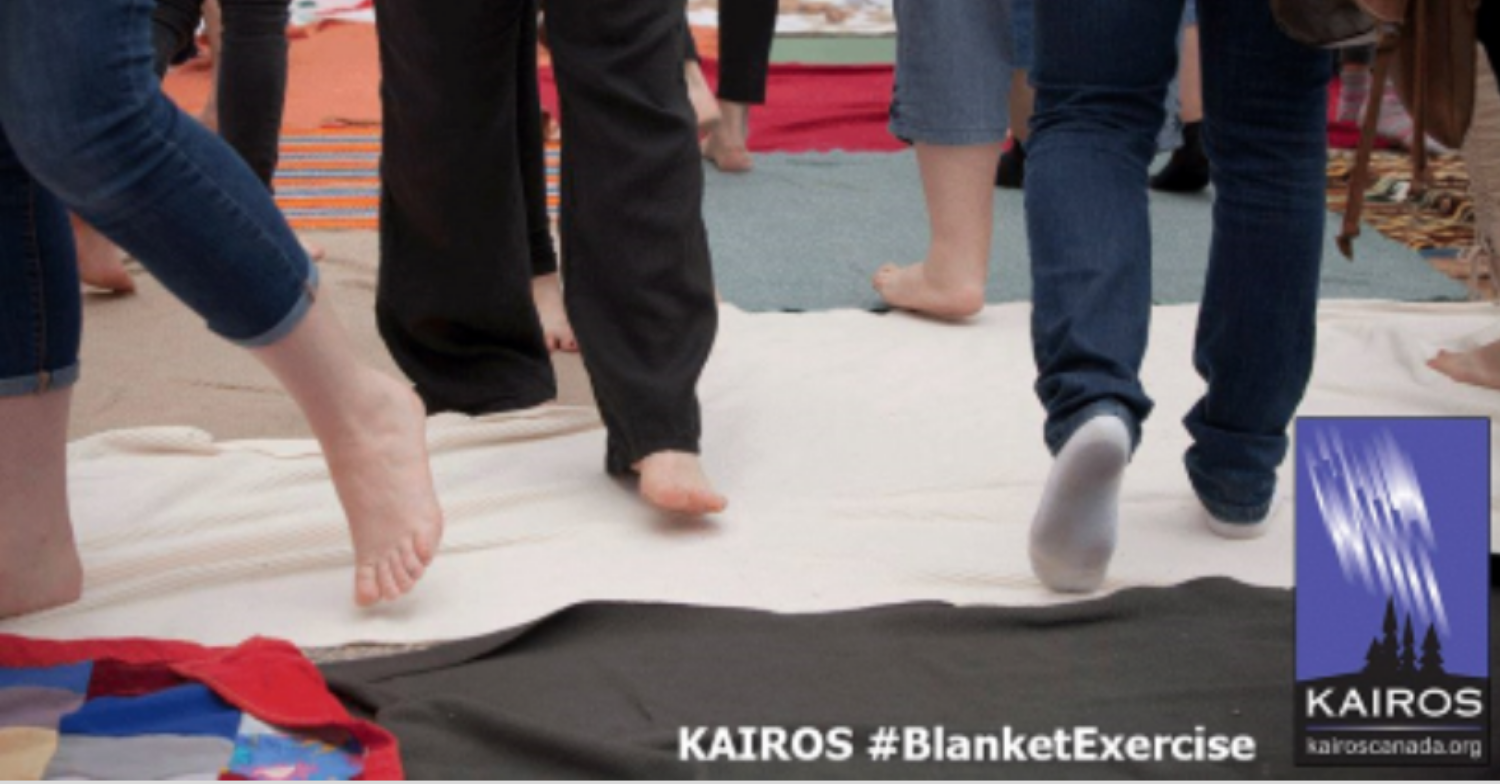 Taking our next step on the way to Reconciliation, United Churches of Langley will be hosting a KAIROS Blanket Exercise.
The KAIROS Blanket Exercise™ program is a unique, participatory history lesson – developed in collaboration with Indigenous Elders, knowledge keepers and educators – that teaches the history most Canadians are never taught. It fosters truth, respect, understanding, and reconciliation among Indigenous and non-indigenous peoples.
The Blanket exercise covers over 500 years of history: pre-contact, treaty-making, colonisation and resistance. In this one and a half hour experiential workshop participants take on the roles of Indigenous peoples in Canada and walk on blankets representing the land. This process powerfully shows how settlers took away land—and with it, rights and dignity—from Indigenous peoples.
The exercise concludes with a debriefing, conducted as a 'talking circle', during which participants discuss the learning experience, process their feelings, ask questions, share insights and deepen their understanding.
Please note:
Participants will be required to stand for up to an hour. If there are any health issues a chair can be used.
Shoes are not worn on the blankets. You may bring warm socks or house slippers.
The event will end with a potluck lunch.
Donations towards KAIROS and our Outreach and Reconciliation programs will be gladly accepted.
For more information or to register, sign-up as a volunteer or bring a dish, please contact the church office at [email protected] or 604-530-2929.