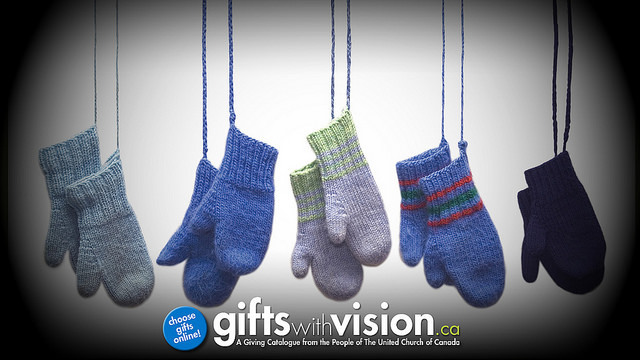 Again, this year, the United Church of Canada has a gift-giving catalogue for gifts that can change the world. The new Gifts with Vision catalogue is full of gifts that offer compassion, build community, and provide hope in the world.
This year, you can provide hope in so many ways. Through Gifts with Vision, you can: provide a space for teenagers in North India that is safe from human traffickers; serve hearty meals to people in Newfoundland who face barriers to daily living; help students and teachers learn about residential schools from an Indigenous perspective; dig a well for a school in the Democratic Republic of the Congo.
And, that's only the beginning!
Read inspiring stories of how Gifts with Vision is changing lives, find ideas for promoting Gifts with Vision, and order gifts online at giftswithvision.ca.
Take the Gifts with Vision challenge!
UCC Moderator Jordan Cantwell has new challenge for this year's Gifts with Vision campaign. See here what it is about!