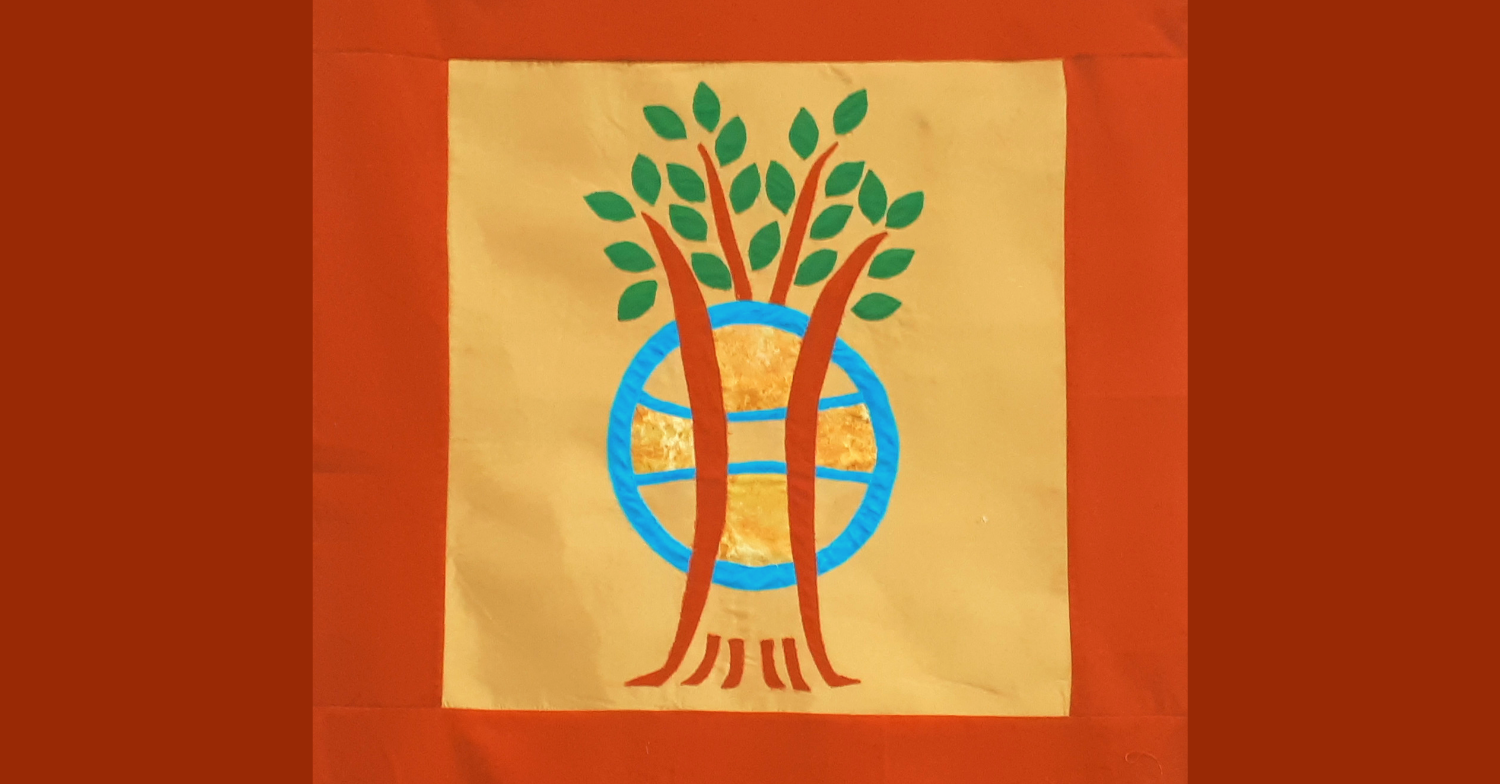 Creation Time in the Season of Pentecost is a period in which we celebrate creation as an integral part of the whole Christian year. The "tree" is the logo and orange is the liturgical colour.
Historically the colour orange was the early Christian colour for confessors, monastics, and matrons. It is symbolic of endurance and strength, the colour of fire and flame, the red of passion tempered by the yellow of wisdom and the colour of harvest, fruitfulness, joy.
At United Churches of Langley, our Season of Creation has begun on Sunday, September 8, with Communion included in our Worship time. We have been looking at the role of Sabbath in our lives, and how we let the Spirit recreate our hearts as we continue to be God's people who are vital to the community.
We thank Arlene Pike for making a beautiful banner for the Season of Creation (on the picture).