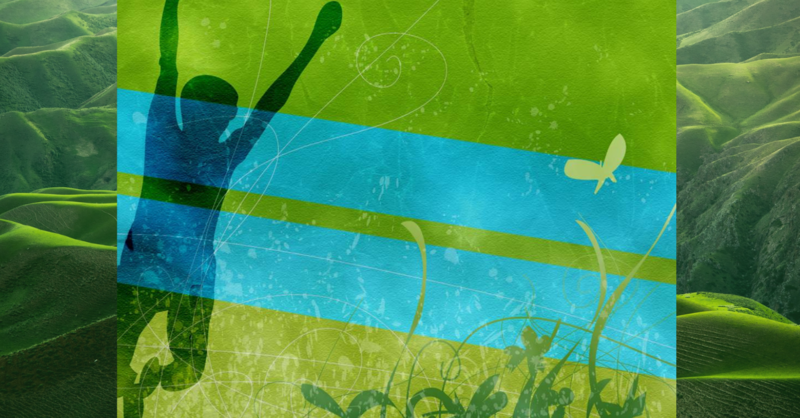 Ever since the Gospels have been heard…
in every language, every culture and every time period,
people have wondered why Jesus came to the Jordan River,
and insisted that John baptise him.
John was offering a baptism of repentance.
It might seem that Jesus would not need this kind of Baptism,
but Jesus did not give John any choice.
John resisted; he did not jump at the chance to Baptize Jesus.
John was set on obedience to his life calling,
and that meant pointing to the Messiah, showing the way
and preparing people by offering them the waters of repentance.
And John felt unqualified to do the very first thing, Jesus asked him to do.
John had stated his unworthiness even to untie the sandals of Jesus?
John is uncertain about Baptizing Jesus.
Yet he does… John plunges Jesus down into the water,
and pulls him back up again.
The Holy Spirit moves…
and is seen in the form of a dove.
Like a dove... the Spirit came.
I believe that there is great importance in the fact that Jesus came to John for Baptism.
By coming to John,
Jesus sets the stage for his deep connection with all people.
Jesus stands in solidarity with everyone on that river bank,
and stands in harmony and unity with all of humankind.
Jesus stands with the poor, the marginalized, the unloved and unwanted.
In his Baptism … in our Baptism and in all of life,
Jesus invites us to share in a unity that pulls us together as kindred in Spirit,
and names us as sisters and brothers together ... in the love of the Creator.
We may have feelings of inadequacy, like John the Baptist had,
and these feelings are normal.
Normal ... mostly because they reflect the truth.
None of us are perfect.
The best part about God's love
is that we can't do anything at all to earn it...
to get it...to guarantee it... or prove we deserve it.
The Prophet Isaiah had a tough time as a Prophet,
when he first started out.
For 39 chapters in the book of Isaiah, for a span of about 60 years...
the people would not listen to the Prophet.
They were stubborn, rebellious and closed their ears and eyes,
to all that Isaiah said.
God had actually told Isaiah that the people would do this,
but Isaiah was still surprised.
Isaiah spent his time telling the people that God thought they were
corrupt, wicked and sinful, and that God was angry.
It was a lot like God was calling the people names… unkind names.
Scholars disagree as to whom changed.... Isaiah, God or the people.
But if we pay attention to Isaiah's words,
we will see that perhaps everything changed.
The words of God through Isaiah became gentle and encouraging.
Isaiah started to have hope for the people,
and the people began to understand that God was a God of Love.
The name calling became 'Holy name-calling'.
The amazing Love of God shines through first in chapter 40,
as God offers comfort to the people.
It is not about punishment anymore, it's about forgiveness.
It's not about being good enough, it's about Grace.
Oh, there are still laws and rules and expectations from God,
and when we disobey them we make a mess of our lives
and the lives of others...
but love prevails, and God's Love comes through
in tender words and ways.
Do you remember some of the words that Kellie read to us from chapter 43 of Isaiah?
But now thus says our God, the One who created you, O Jacob, who formed you, O Israel: God says: Do not fear, for I have redeemed you; I have called you by name, you are mine. . . . . For I am your God, the Holy One of Israel, the One who saves you and loves you... I have called you by my name.
I trust that each and every one of you
knows what it feels like, to be thought of as precious.
I hope that you all have experienced being honoured.
I pray... that you all understand that you are loved by God.
Even if it has only been in a mysterious, fleeting way,
I pray you know that you are loved by God.
We all are loved.
Each one of us.
You are precious. You are honored. You are loved.
'Holy Name-Calling'
Regardless of marital status, gender identity, sexual orientation,
race, appearance, ability, or income level.
Whoever we are.... and wherever we are on life's journey.
Precious. Honored. Loved.
Perfect??? NO.
Perfectly Loved.... YES!
It doesn't have to make any sense to you.
It just is.
And if you can lean into the love, even just for a moment,
your life will be changed.
A dear friend of mine, Roger Kett, who died far too young,
once gave me framed words from Isaiah 43.
Roger and I met regularly, offering each other Spiritual Direction and support.
We were both experiencing some stressful times in our congregations,
there were many of the people living with depression...
a number of suicide attempts, all due to drought and a grasshopper infestation.
Roger took the words of the Prophet,
and adapted them... as though they were written just for me.
He even put my name into the text.
The words will be up on the screens.
I invite you to read it out loud together...
each one of you, inserting your name in the blank.

LET'S READ THIS TOGETHER.
And now, this is what our God says, the holy One who created you … O _____, the One who formed you. God says to you: 'Do not fear, for I have redeemed you; I have called you by name, you are mine. When you pass through the waters, I will be with you; and through the rivers, they shall not overwhelm you; when you walk through fire you shall not be burned, and the flame shall not consume you. For I am your God, the Holy One, the One who saves you. You are precious in my sight and honoured, and I love you. Do not fear, for I am with you – everyone is called by my name, I will gather all humankind and bring them to me.'
God has claimed you. You are worthy of divine love and redeeming grace.
Our Ushers will be passing out the words we just read.
Take them home and read them this week. Share them with someone else.
There will be times, many times when these words will not ring true.
We will continue to ask 'why'… when tragedy strikes,
and we will be challenged to be satisfied with not having any satisfying answers.
Bad stuff just happens and isn't willed into being by God
to punish or to teach.... it simply happens.
If we truly believe that God is love, flawless and uncompromised,
then we must also believe that God would never harm us,
but in fact stands with us.
God stands with us in times when we are ravaged by flood or fire,
natural disaster or human violence.
God never leaves or forsakes us, no matter how rough the going gets.
"Don't fear, …I have redeemed you; I have called you by name; you are mine."
That sounds wonderful but we live in a culture that
thrives on fear, insecurity, and drama, and so likely
we feel the pressure from these things.
But fear is not of God. God has told us to stand tall, "Don't fear. You are mine."
Holy Name-Calling!
And here are some more names....
You are a child of God,
a glimpse of God's new creation.
You are an endless prayer,
a yearning for contemplation.
You are an angry voice speaking out with compassion.
You are a cry for peace, and a song of joy!
You are precious. You are honored. You are loved.
You have been called by name.

Hymn: I Am a Child of God MV 157