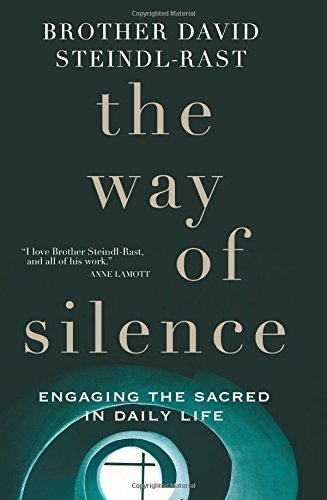 February 6, March 6, April 3, May 1, June 5, (possibly July 3), 2019
10:00—11:30 am | Gathering Space
United Churches of Langley in Fort Langley (9025 Glover Road, Fort Langley)
Join Rev. Hilde once a month, starting February 6, to delve into the rich messages of the book The Way of Silence: Engaging the Sacred in Daily Life by Brother David Steindl-Rast.
The Way of Silence embraces paradox: absence versus presence in silence. Dynamic tranquility.

"The tranquillity of order is a dynamic tranquillity, the stillness of a flame burning in perfect calm, of a wheel spinning so fast that it seems to stand still. Silence in this sense is not only a quality of the environment, but primarily an attitude, an attitude of listening. ...Let us give to one another that gift of silence, so that we can listen together and listen to one another. Only in this silence will we be able to hear that gentle breath of peace, that music to which the spheres dance, that universal harmony to which we, too, hope to dance."

Humbly, trusting in God, you'll practice emptying your mind in order to receive wisdom, insight, and understanding. You'll learn to listen deeply, with a trusting heart—and you'll joyously discover a new, interior freedom that will make you feel more vibrant, and more fully alive.
Books have been ordered; $27 each. Bursaries are available.
Contact Hilde if you'd like to join in this monthly book study. She will provide pages to read each month. Please explore the book on your own, and then we will gather with tea to discuss our insights and inspiration.
Austrian-born Benedictine monk David Steindl-Rast is one of the most influential and beloved spiritual teachers of our time. Read more about the author...