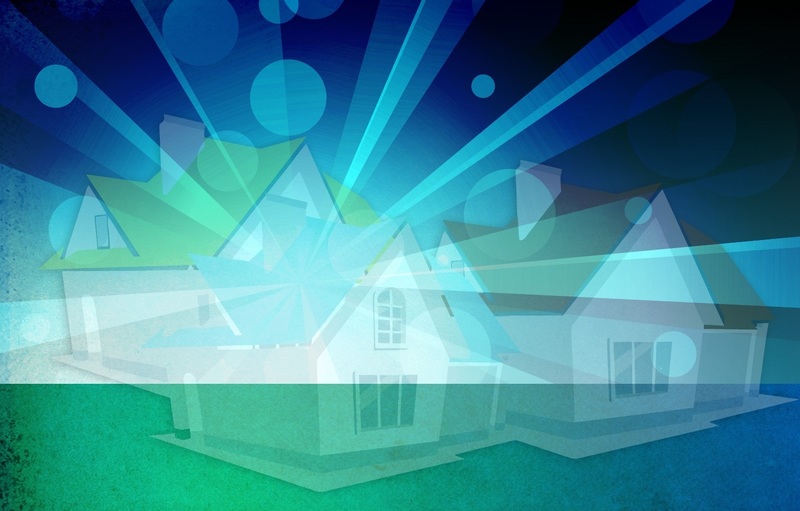 Vital!
Take a walk with me....
I wish we had time to actually, stand up and walk together...
but since we don't, humour me and come on a virtual walk.
Take your time, help each other down the stairs
or walk with a friend down and around the ramp.

AT FORT LANGLEY SITE:
On a Monday would could listen to the voices of children.
What are the names of the teachers who work
downstairs with the children?
Who lives across the street?
Who is the primary caretaker of the Cemetery?

AT MURRAYVILLE SITE:
Stand with me on the grass and look towards the round-about.
Does anyone know the names of the people working at Porters?
What about who serves the delightful cupcakes
across the way?
And what goes on in the building beside our parking lot?
Anyone know who works there?
And what about the businesses on 48th,
on the other side of the building.... what happens there?
Do you imagine that our neighbours,
know what happens in this place?
And how many people drive by during the week,
and don't even think about what might happen in this building?
The first statement of our Mission is:
Thriving Congregation!
The second statement of our Mission is:
Vital to the Community!
Vital.... absolutely necessary or important; essential.
Vital .... full of energy; lively
Indispensable, energetic, crucial, animated, needed,
spirited, required, lively ......
Is United Churches of Langley vital to the community?
If we disappeared on Thursday...
who would notice?
If we... as a congregation disappeared...
stopped being the church.... shut down... ceased all activities ...
went away..... who would notice?
What good is it, my friends,
if we have faith... but not works?
What good is it if we gather here,
and give thanks and praise to God,
but have no works?
Oh, it matters that we believe... don't get me wrong.
Our relationship with God,
with the creator, with the Spirit, with the Christ, is vital....
indispensable, energetic, crucial, animated, needed,
spirited, required, lively;
but faith without works ... is dead.
Authentic faith... is lived out... and produces actions
that make a difference to others.
Faith that is steeped in prayer, is active faith.
Are we vital to the community?
Who will notice if we disappear?
Kaden would notice... Kaden would miss us.
It is Thursday... Kaden hurries out of the last class before lunch and heads to the room at the end of the hall. Seven other students ... a few adults from 'some church' are already in the room. The adults always smile and treat all of the youth kindly and with respect. Everyone says Hi... and then gets to work.
The tables are covered with cans of food, jars of peanut butter, fruit and granola bars.
Someone has already found the Back-packs and started around the room to fill them.
There are 41 Back-packs, which means 41 families will have food over the weekend, and the kids will come back to school happier and not hungry.
Kaden doesn't mind giving up a lunch hour once a week to do this work. It feels good to know that this makes a difference. Kaden would notice if this congregation disappeared.
R.J. would notice.
It takes a moment to find Back-pack #27, but R.J. sees it on the floor. It's heavier this week. Must mean spaghetti or maybe peanut butter. It was hard at first ...getting food for the week-end. It really makes a difference to her family though, so now R.J. is ok with it all. Her little sister really needs the extra food too, it helps her sleep better, and her grades are improving as well. She doesn't really know the people that are making this possible... a group called Rotary, some foundation, whatever that is...and a church somewhere. R.J. adjusts the pack, catches up with a friend in the park and smiles at the weight on her back.
R.J. would notice.
The book of James is a practical book.
It could be said... that it asks us... asks the followers of the Christ-
to roll up our sleeves and get to work.
Faith is evident when lives are changed.
Faith is alive ... and that means there is an outward expression.
An inward spiritual reality,
will result in something that can be seen on the outside.
Dakota and Ms Brimins would notice....
Dakota has been coming for breakfast at Nicomekl School, for about four months. The bagels are a favourite, but every once in a while, the wonderful kitchen people serve pancakes with raspberry jam. Dakota loves hard boiled eggs too. Breakfast at home was always dry white toast and eating all alone was never fun. Both parents always gave lots of hugs before they left for work but Dakota is surrounded by many friends now that breakfast is at school. Mom and Carol encourage Dakota's participation, it really helps out and they have noticed higher grades.
Now and then Ms Brimins eats breakfast at school. Sitting with students opens up great possibilities to build trust. Without the breakfast program that might not happen.
Dakota and Ms Brimms would notice.
How we live... and how we love,
are outward expressions of our faith.
When touched by the mystery that is God, our spirits respond.
The love of God changes us, and will others notice.
As disciples of the living Christ,
we share what we have, live out our faith,
and make a difference in the world.
Heather and Pat would notice...
Pat loves the bus ride and looks forward to seeing all the people who stand in the line on Wednesdays. At 3½ Pat only knows that Mom smiles more and lunch on Wednesdays has fun food.
Heather always feels welcome and even important... at the Sources Langley Food Bank. She never thought she would need to come here so often. When things get better, Heather plans on volunteering... but today she gives thanks that Pat will have food for the next while, and today even a sweet treat.
Heather and Pat would notice!
Church must be deeply rooted in the community.
If we would be missed,
then faith is being lived out and the mission which is God's
is being effective and full of meaning for others.
The Christ comes to us in the face of our neighbours,
calling us to serve others and thus serve him.
Jordan would notice...
Last Christmas was the first time Jordan applied for a Food Hamper. It took two years of really scraping by, before Jordan put the family's name on the list. The Food Hamper changed the way they gathered for Christmas. It was a celebration now, not a depressing day that dragged on forever. Last year Corey and Taylor found gifts in the boxes that they could wrap and give to each other. This made them so happy. Jordan didn't feel so bad about being a single parent. She wrote a thank you note to the church, but there were no words that could express what the hamper really meant to the whole family.
Jordan would miss us.... Jordan would notice.
I am not trying to blow our own horn here.
But I know many of you are not aware of all that this congregation does.
Still… the things we are able to do.... have a cost.
All of you contribute something.
Volunteering is important.
Giving money is important.
Praying for the people and the programs is important.
Encouraging those who can volunteer is important.
Telling others of the ministry and mission of this congregation is important.
Each week Jovana makes a list of what is happening at our two sites.
It only touches on some of the groups that use our space.
Listen to this more comprehensive list...
Girl Guides of Canada
Alcoholics Anonymous
Narcotics Anonymous
Co-dependent Anonymous
Body Buster Fitness
Fort Langley Village Farmers' Market
Langley Weavers and Spinners Guild
Two Montessori Schools
Responsible Drivers Programs delivered by Stroh Health Care Consulting Corp
Roots & Wings Book Cooperative
SMART Recovery - Family & Friends
Yoga classes
Student recitals
Weddings
Memorial services
Social lunch
Art Break
Receptions for community members
Two TOPS BC groups
Ceilidh
Langley Community Chorus concerts
Langley Garden Club
If we disappeared... these groups would notice.
We make a difference in this community!
We are doing a lot,
but there is much more that we can do
to live into our mission statement
and really become vital to this community.
Each one of us,
as we deepen our relationship with the Holy,
will find new and exciting ways to live out our faith,
and continue to make a difference.
We are called and the Christ is waiting.
We are called and the world is waiting.

Having gathered around the table
of hope and justice and grace,
our faith becomes visible, and new life is offered.
May we in service to our God, act out the living Word,
and walk the road the saints have trod till all have seen and heard.
(H. Kenn Carmichael, Voiced United #506)